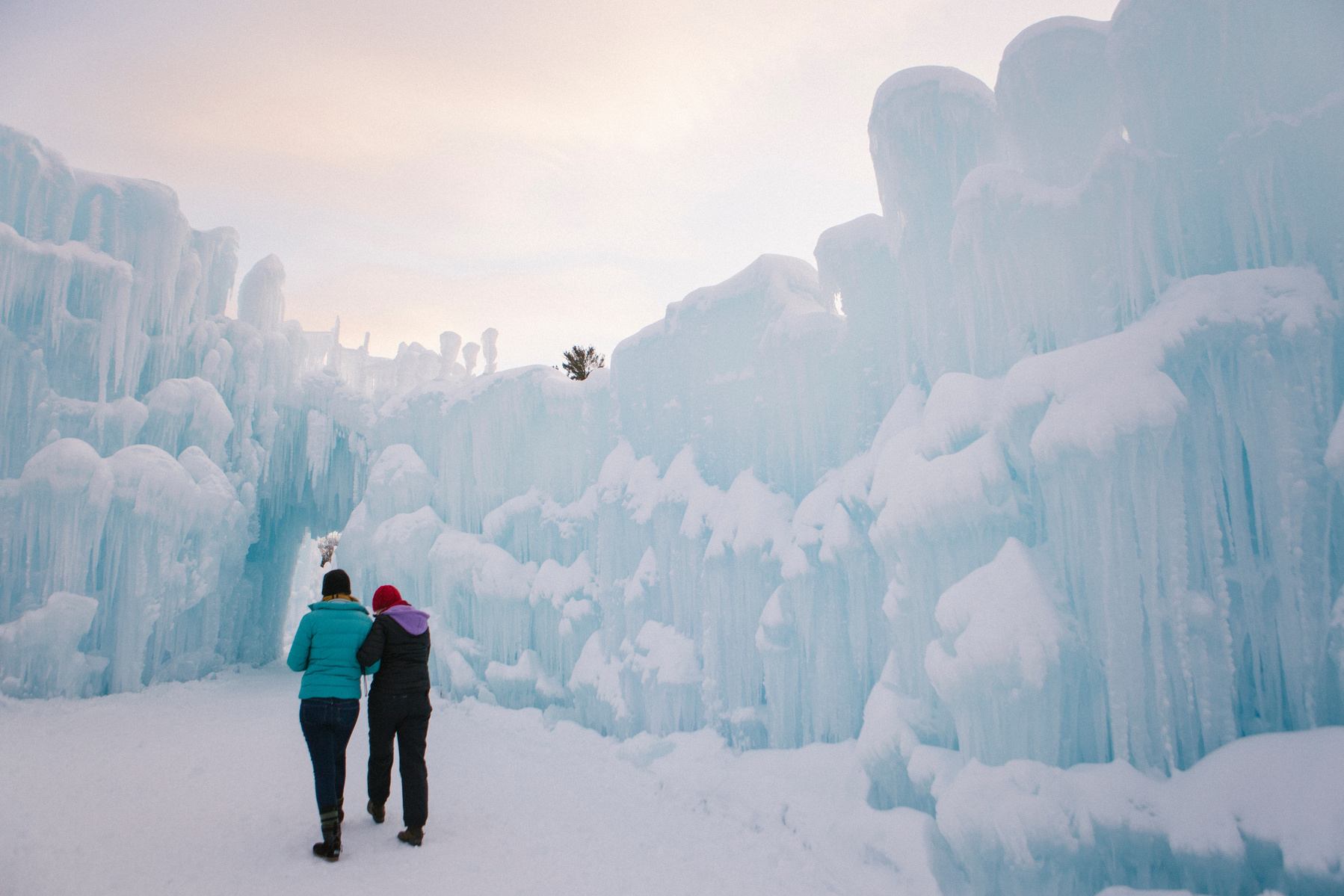 A "bomb cyclone" (how is that even a real weather term?) couldn't keep us away from visiting Ice Castle's only east coast location. So long as you didn't remove your fingers from its glove or mitten, it was still enjoyable in the 0˙ weather of Lincoln, NH.
The sculpted structure was pretty remarkable. And the recent snowfall added a picturesque layer of what looked like frosting.
ice slides! ice thrones! an ice maze! Elsa & Olaf! non stop photo ops.
We arrived during daylight in late afternoon to see the Ice Castle in all its glory. Soon after the sun drifted away, behind the White Mountains and the ice sculptures began to glow. How cool to see these giant ice walls lit up in bright colors.
As we piled back into the car and finally removed excess layers of outerwear, we were glad we made the trek. For about the price of a movie ticket it's a fun outing. We were able to see all it had to offer without needing to stay long enough to get frostbite.
It does feel like nowadays any feast for the eyes has been reduced to just a series of photo-ops. Vaguely reminiscent of the Museum of Ice Cream and The Color Factory. Maybe it's always been that way– so long as the technology existed parents have always taken photos of their kids. Only now with the rush of selfie sticks it's become tiresome to observe? I guess, what is life but a series of photo-ops, amiright?? Coming at you with all the deep thoughts, guys. Stay warm!